Pot Éthique
Pot Éthique est une application mobile vous permettant de réaliser des dons aux causes qui vous touchent tout en profitant de réductions lors de vos achats auprès des commerçants partenaires. Nous avons accompagné notre client dans la réalisation de l'expérience utilisateur et de l'interface utilisateur de cette application.
Pot Éthique is a mobile app allowing you to exchange shopping coupons for donations to non-governmental organizations. We accompanied our customer for several months on the design of the user experience and the user interface of this application.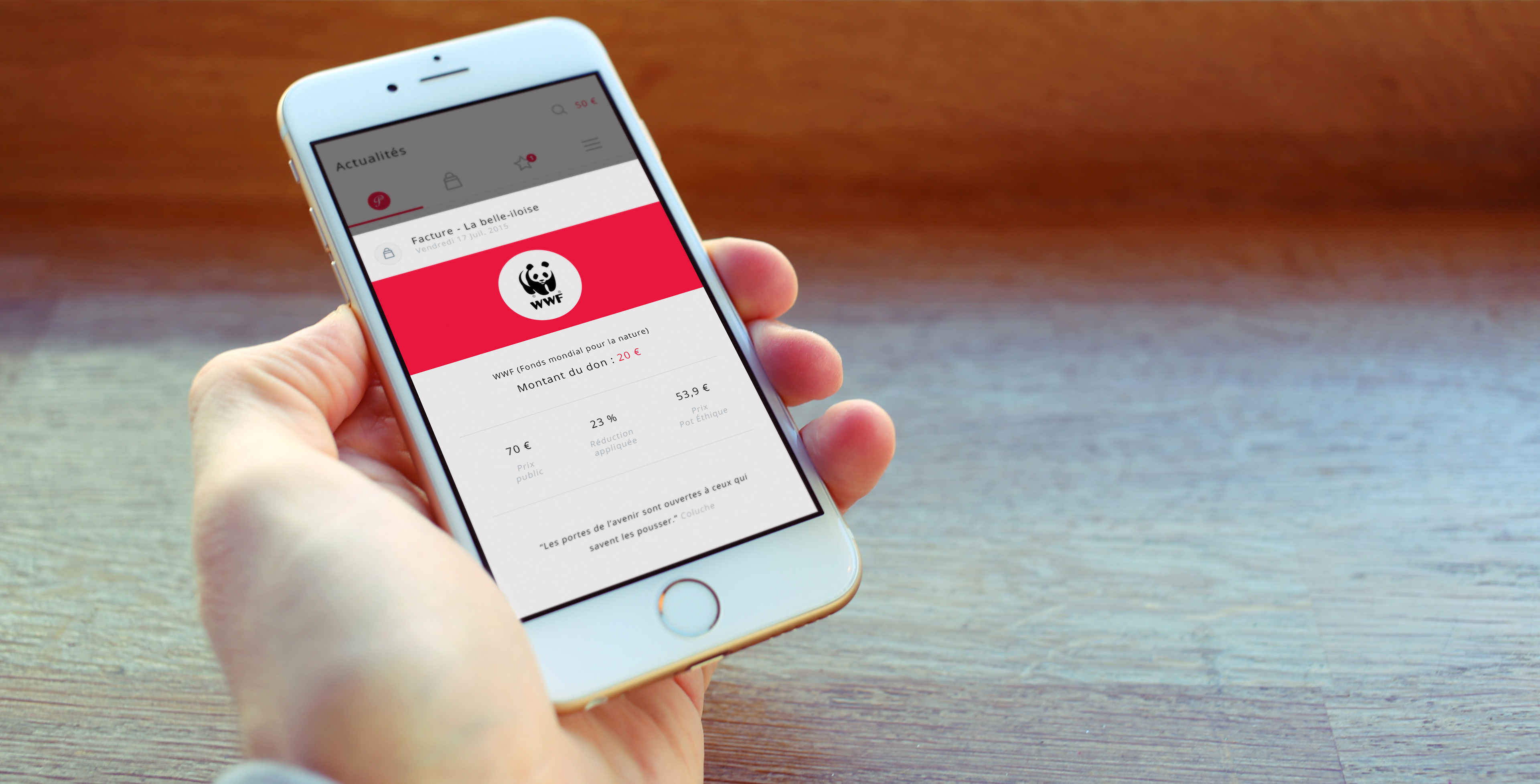 EMPATHIZE

Dans un premier temps, nous nous sommes imprégnés du ressenti des utilisateurs par le biais d'échanges fructueux afin de leur proposer une application adaptée à leurs besoins. Nous nous sommes ainsi confrontés à quelques challenges (simplification de la succession des étapes clées du parcours utilisateur, identification des technologies adaptées aux nombreuses fonctionnalités proposées par l'application...)
IDEATE & DEFINE

Pour imaginer une application qui soit la plus simple d'utilisation, nous avons dessiné les écrans dans un organigramme. Grâce à cette vision globale de l'application, nous avons rapidement pu valider l'expérience utilisateur auprès de notre client ainsi que la faisabilité technique auprès de l'équipe de développement.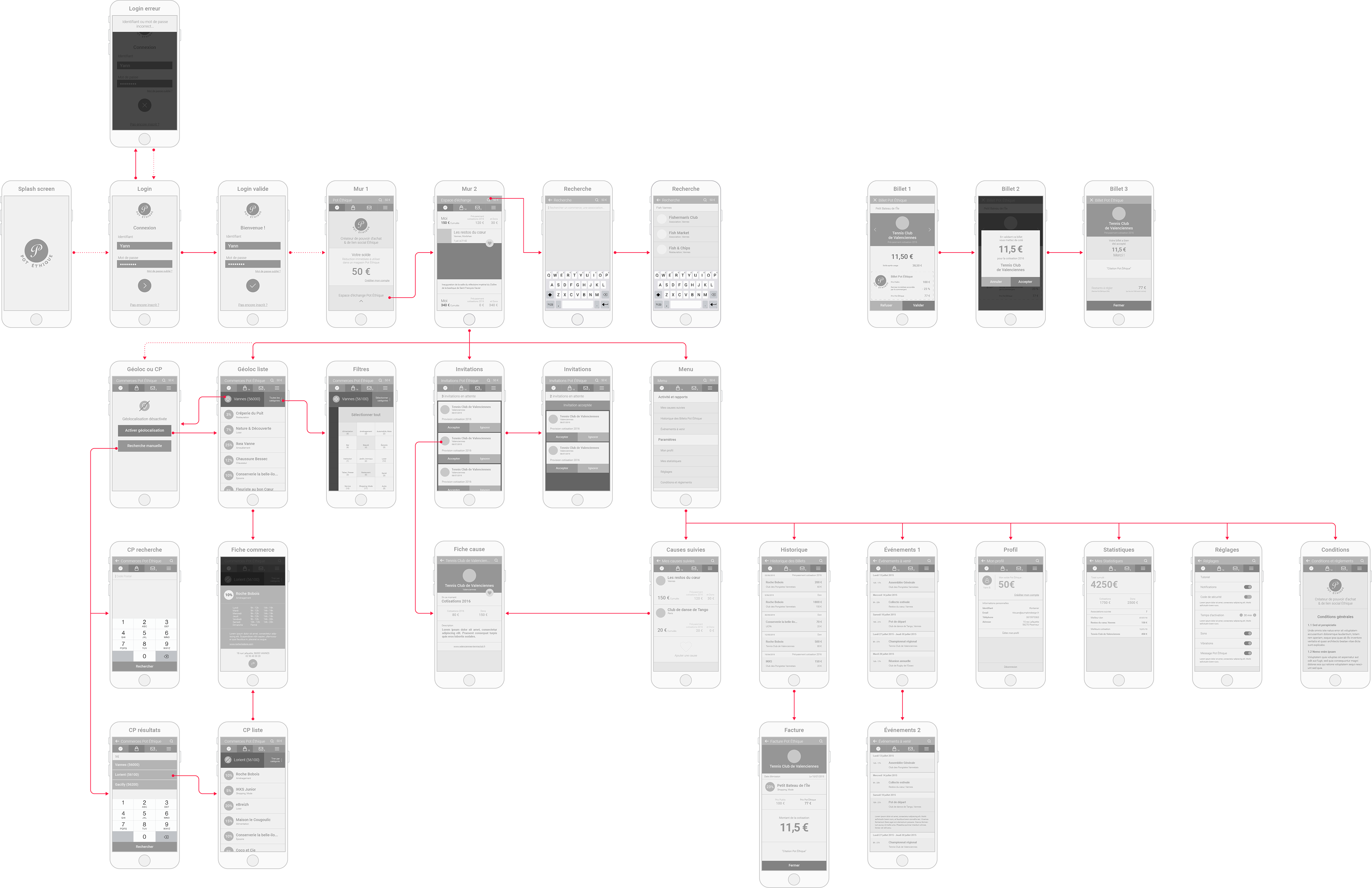 PROTOTYPE & SELECT

Pour mettre à l'épreuve notre concept et afin de faciliter le travail des équipes impliquées dans le projet, nous avons mis en place une maquette interactive. Nous avons aussi imaginé une interface simple et accessible pour le public visé, en utilisant les codes du flat design.