Vie Marine 
MARCH 2013 | "Design Price" at Laval Virtual 2013
Vie marine est une application interactive et ludique permettant aux enfants de comprendre un principe simple de la nature : "Comment les poissons respirent sous l'eau ?". Le concept est d'expliquer aux plus petits que les poissons respirent grâce à l'air provenant des plantes aquatiques (algues). Le jeu à aussi pour but de sensibiliser les enfants à l'écologie en montrant l'action néfaste que peut avoir l'homme sur l'état de la mer et de la vie sous marine.
"Vie marine" is a playful and interactive application which helps children to learn a simple nature rule: how fishes breathe underwater? The aim of the game is to explain, mostly to the kids, how fishes breathe thanks to the air produced by underwater plants. The game also sensibilise kids to the human impact on underwater life. It was a good opportunity to test interactive concepts such as color tracking.
DISTINCTION & EXHIBITION
"Vie Marine" a remporté le prix "Design Price" au salon Laval Virtual 2013 (salon référence en Europe dans les domaines des nouvelles technologies et usages du virtuel). Nous avons exposé et présenté le jeu aux entreprises concernés par le virtuel ainsi qu'au grand public durant une semaine. Cette expérience extrêmement formatrice nous a permis d'en apprendre beaucoup au contact des petits et des grands sur les ressentis au contact d'un tel dispositif interactif.
"Vie Marine" won the Design Price at Laval Virtual 2013 (one of the most important events in Europe showcasing innovations and new technologies such as Virtual reality and Augmented reality). We spend the next week showing and explaining the game to both companies and public. It was really a learning experience and we had a great time talking with the children about how they felt interacting with the game.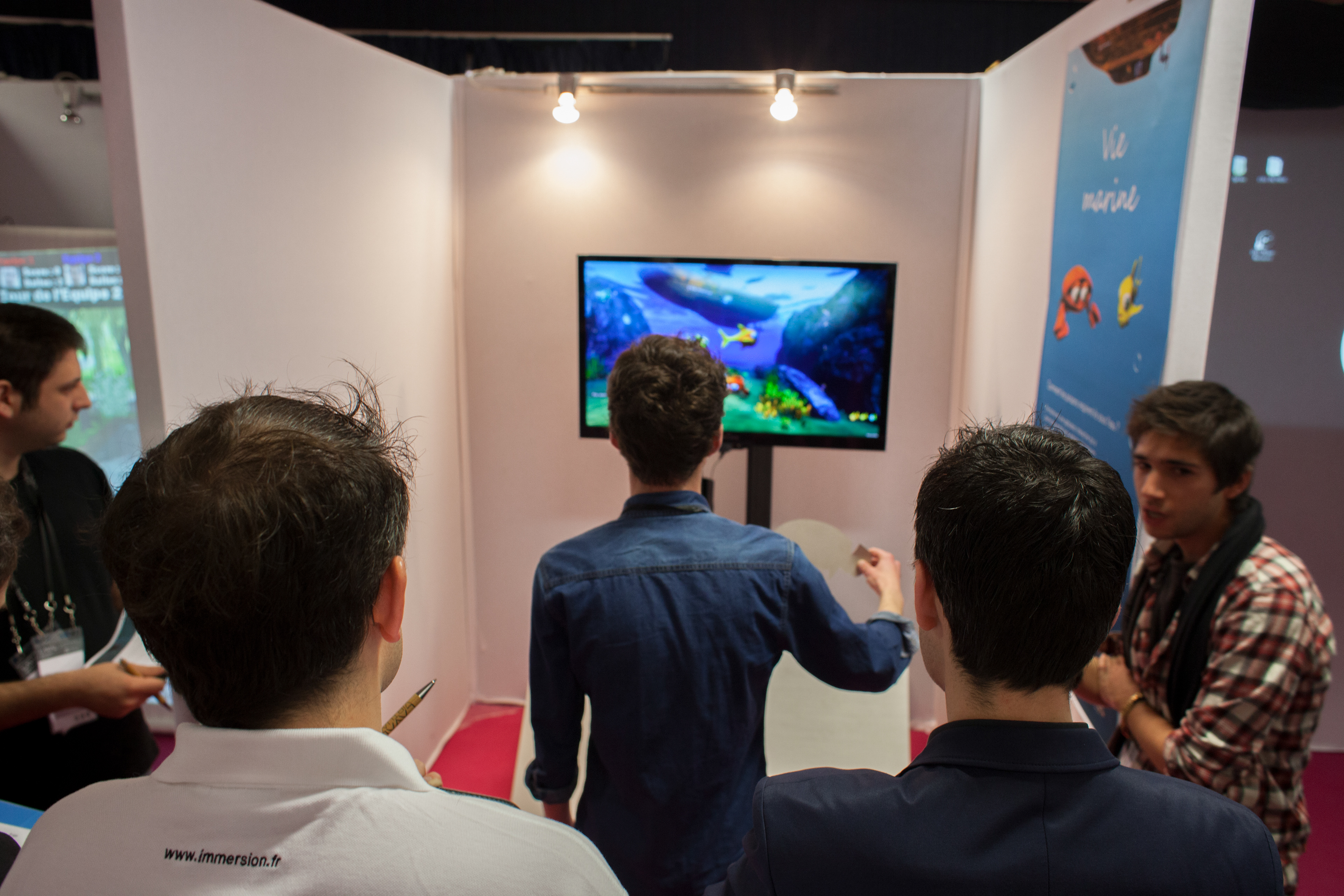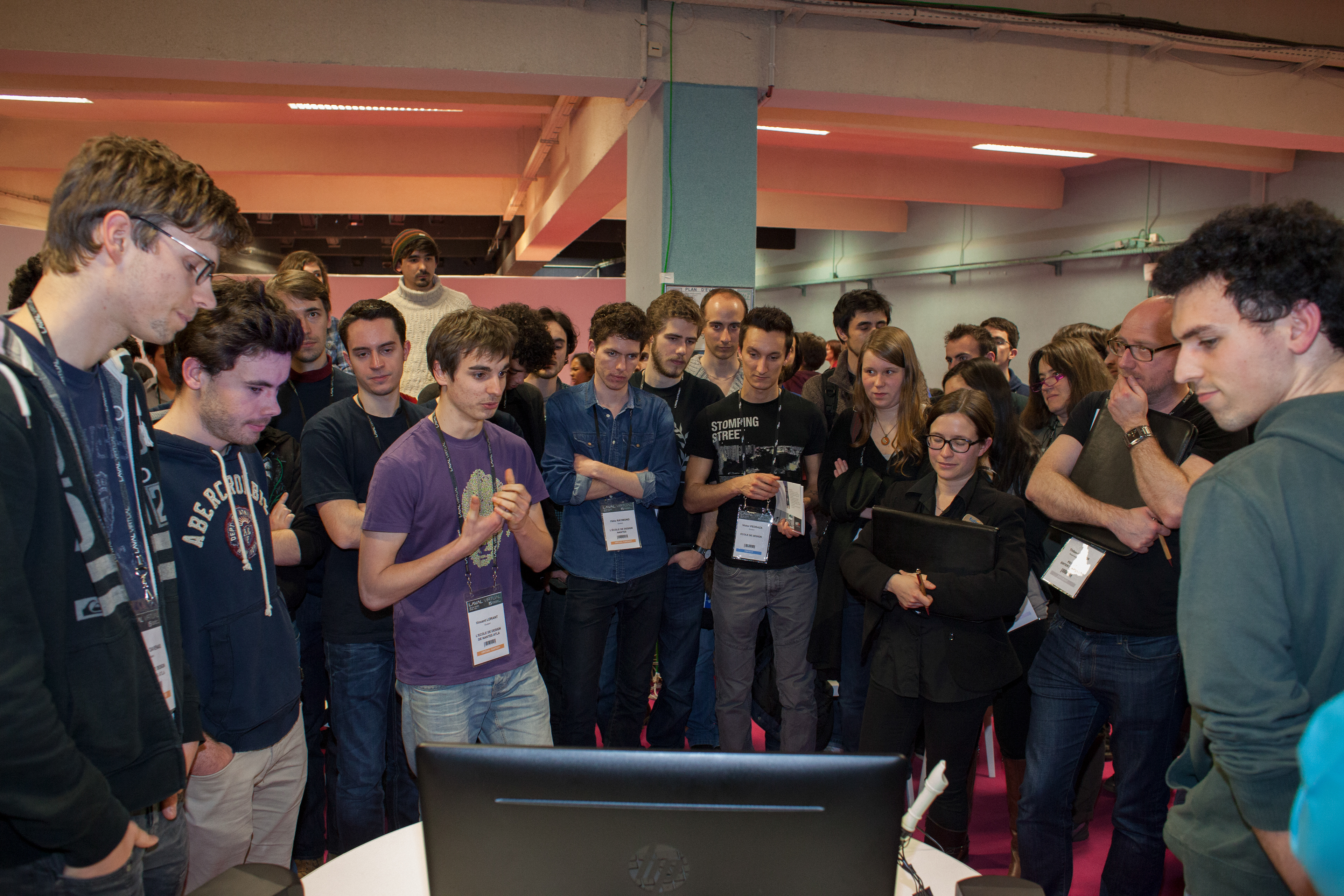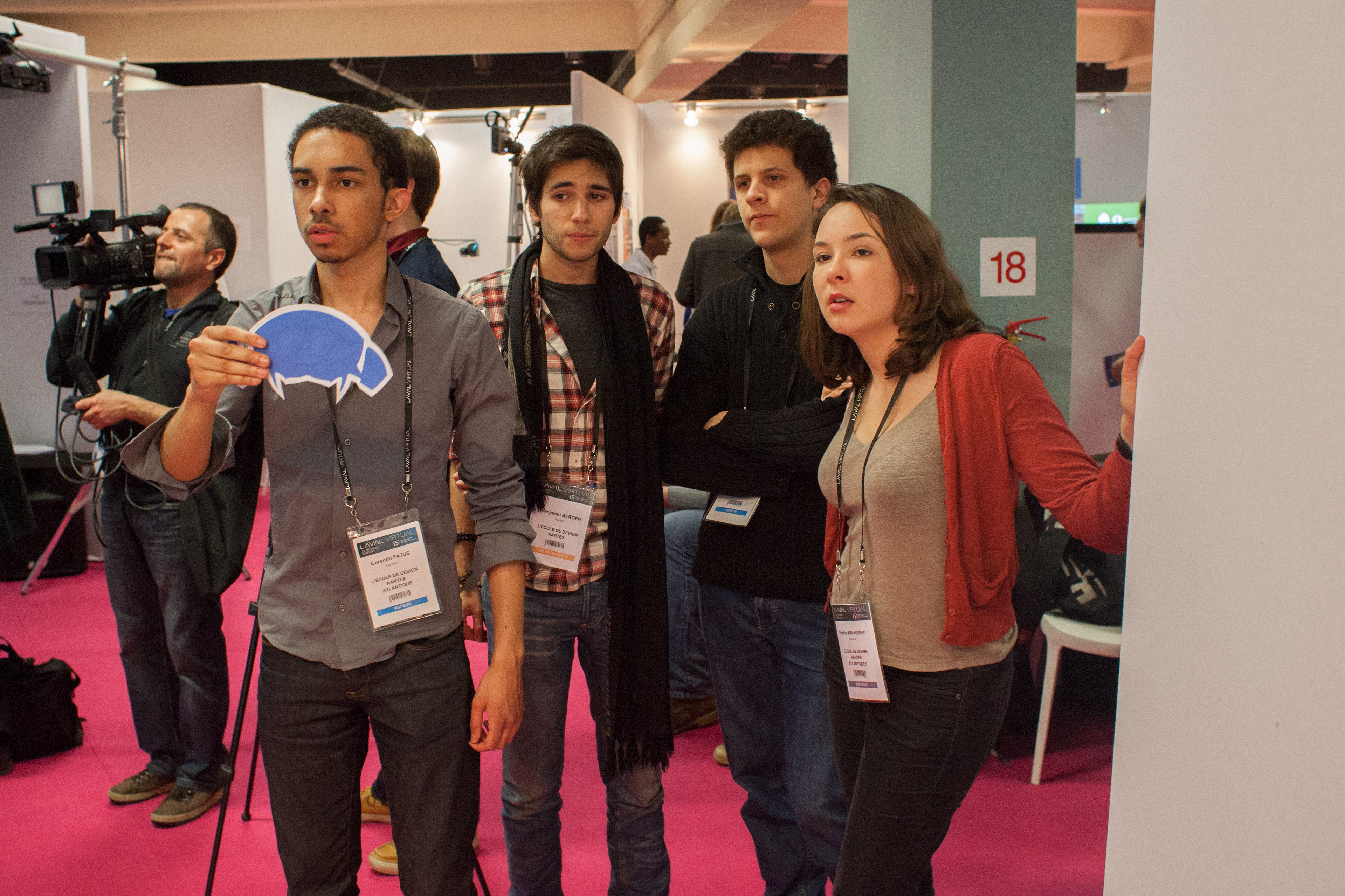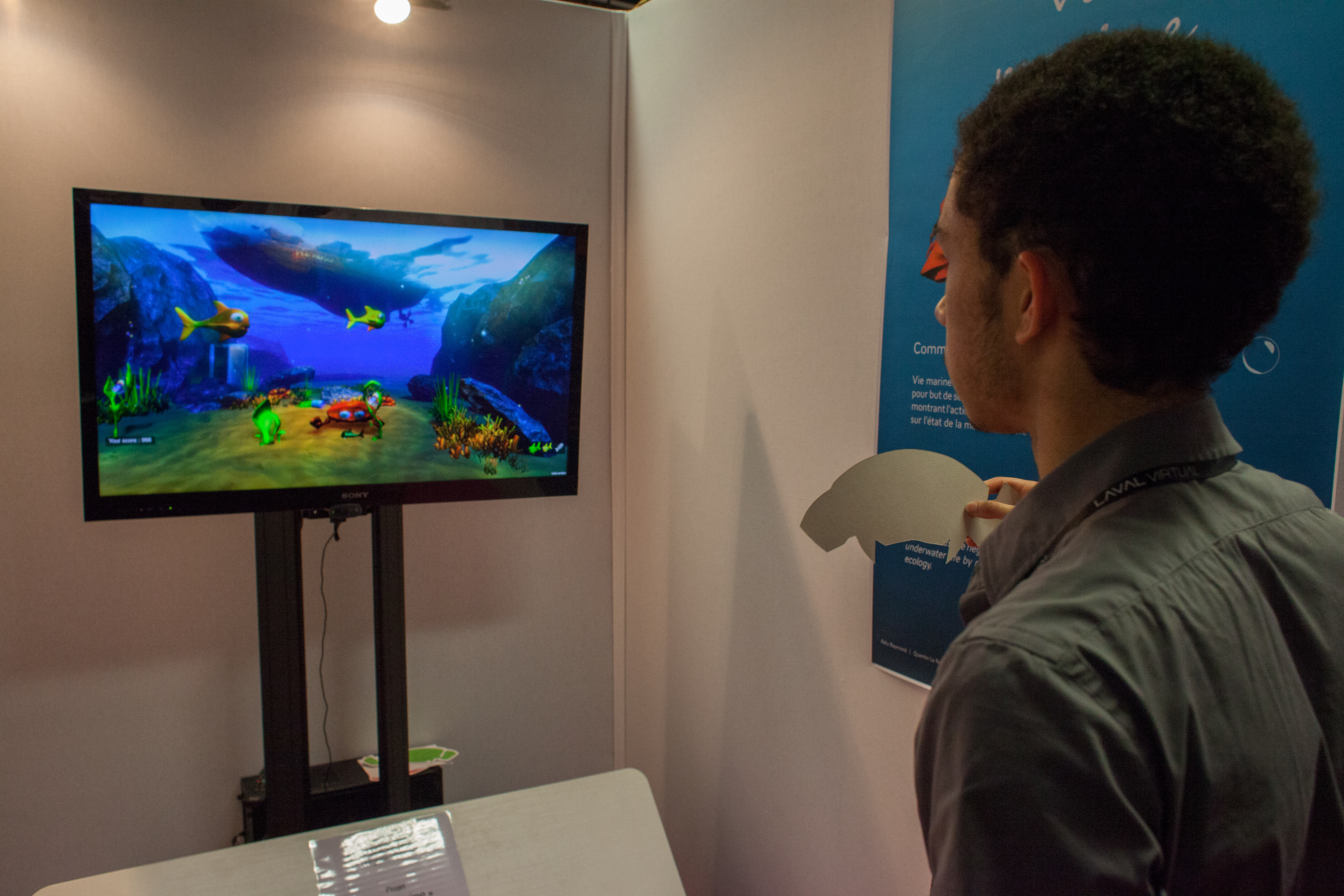 CONCEPT & PROTOTYPING

Le jeu met en scène les figures amicales d'un crabe et de plusieurs poissons dans un environnement aquatique (lac), ainsi qu'une barque en second plan. L'utilisateur (enfant) contrôle le crabe avec un "props" (objet en main) et le fait se déplacer sous l'eau pour agiter (geste de l'utilisateur) les algues et produire des bulles d'air. Le but est de nourrir les poissons avec de l'air pour éviter que leur santé ne se dégrade. Chaque poisson possède un niveau de vie qui diminue en fonction de leur besoin en air ce qui a pour effet des les rendre mourants. L'utilisateur doit donc alimenter tous les poissons en air pour maintenir leur santé au maximum.

Plus le jeu avance, plus l'utilisateur maintient les poissons en vie et plus il gagne de points. L'Homme entre en jeu en polluant l'eau (canettes, bidons...) ce qui a pour conséquence de dégrader l'environnement. La difficulté augmente au fur et à mesure, car, plus l'eau se pollue et plus le besoin en air des poissons se fait grand. La partie s'arrête malheureusement lorsque tous les poissons sont décédés. Le joueur peut alors constater son score et le comparer avec les autres joueurs.